Aparthotel ILUNION Sancti Petri Offers
Enjoy the best deals at ILUNION Sancti Petri and make the most out of our discounts. Check out the discounts on our official website and book your hotel on La Barrosa beach at the best rate guaranteed.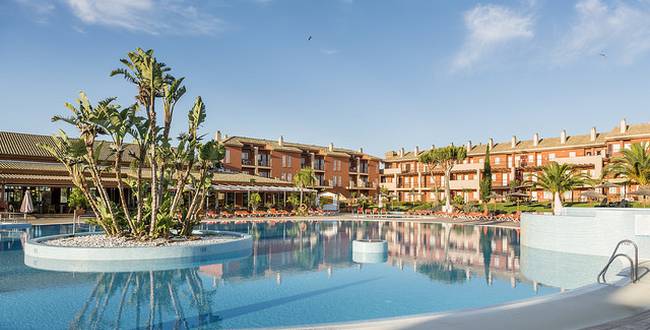 Offers hotel ILUNION Sancti Petri in Cádiz
If you need a hotel in Chiclana close to La Barrosa beach at the last minute, for a long stay, or if you prefer to book in advance, at Hotel ILUNION Sancti Petri you'll find amazing discounts that suit your needs. On our official website you'll find the best deals for your holidays, mini-breaks or weekend getaways. And you can even enjoy an extra discount by signing up to our Exclusive Club. Check out the best deals at our Chiclana aparthotel ILUNION Sancti Petri and enjoy the holiday you've been looking forward to in Cádiz.